In our last post, we discussed about Dmart Diwali sale offer for stores & in-store shopping. But if you are someone like me who wants Dmart Diwali online shopping 2023 offer list, but can't find it.
Don't worry; today I share complete details about the Dmart online shopping A to Z.
I have been doing online shopping from Dmart since 2019 & know every ins & outs about online & home delivery.
Dmart Diwali Online Shopping 2023 Offer List
Check the quick details about the ongoing Dmart offers online;
Diwali special deals Buy 1 Get 1 Free.
Gifts items up to 70% off.
Party items buy more save more.
Aarti & Pooja items Buy 2 Get 1 Free.
Home cleaning items flat 75% off.
Air Fresher Buy 1 Get 1 Free.
Dmart Diwali Online Shopping Cashback Offer
Dmart online runs various cashback offers regularly. You can check the latest cashback offers from their online shopping portal.
The cashback offers are different from the traditional cashback offer.
Traditional cash offers are instant cashback offers, but Dmart shopping cashback gets credited to your account later on.
List of banks that participate in Dmart online cashback offer;
Paytm,
Google Pay,
Kotak Bank
AU Small Finance Bank
Is Dmart Ready Available in My City?
Well, as per the official statement Dmart Ready is live in 22 cities in India.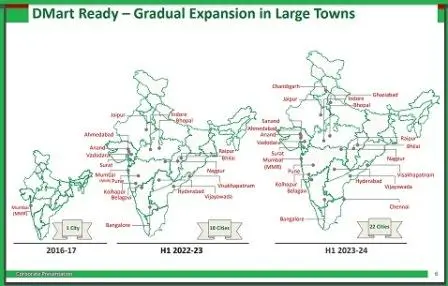 They have grown from 1 city in 2016-17 to 22 locations in the 2023-24 financial year.
Although they are press in your city, their delivery system is Pincode wise. So you must check whether your PIN is available for home delivery or not.
What are Dmart Home Delivery charges for Diwali 2023?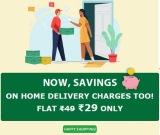 During Diwali season the online delivery charges are Flat Rs.29 only.
Their regular home delivery charges are rs.49. But due to the festive season, they have reduced the home delivery charges for customer convenience only.